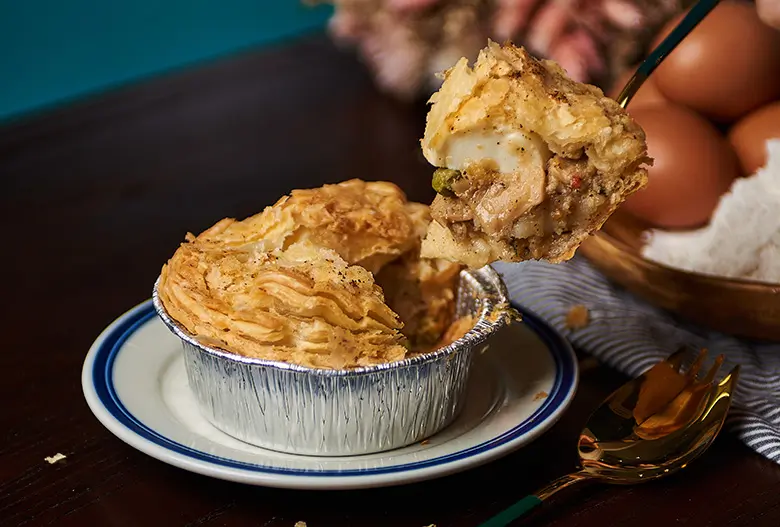 Chef Don Lim's original recipe.

38

 years in the making.
Personally helmed by Chef Don Lim: Every dish prepared freshly, and every single pastry baked in-house in our restaurant.
They say that a recipe truly withstands the test of time, if it keeps up with the tastes of the time.
It has been quite a bit of an adventure for Chef Don Lim and his kitchen team. From his previous shop at Far East Square (China Street) and China Square in the early 2000s, to a coffeeshop at 206 Toa Payoh North from 2014, to a (very, very painful) partnership at an industrial canteen in 1008A Toa Payoh North in 2019... and finally here we are, only exclusively at 39 Tyrwhitt Road, Singapore 207538.
Menu
---
Taste the difference. Every dish made lovingly handmade with quality ingredients.
All our chicken pies are made in small batches throughout the day to ensure the freshest possible bakes.

Our crab dishes are made from the thoroughly-cleaned Sri Lankan mud crabs which are delivered to us daily, and we promise only the freshest prawns and seafood ingredients.

We sincerely invite you, our dear customer, to taste the difference with our dishes: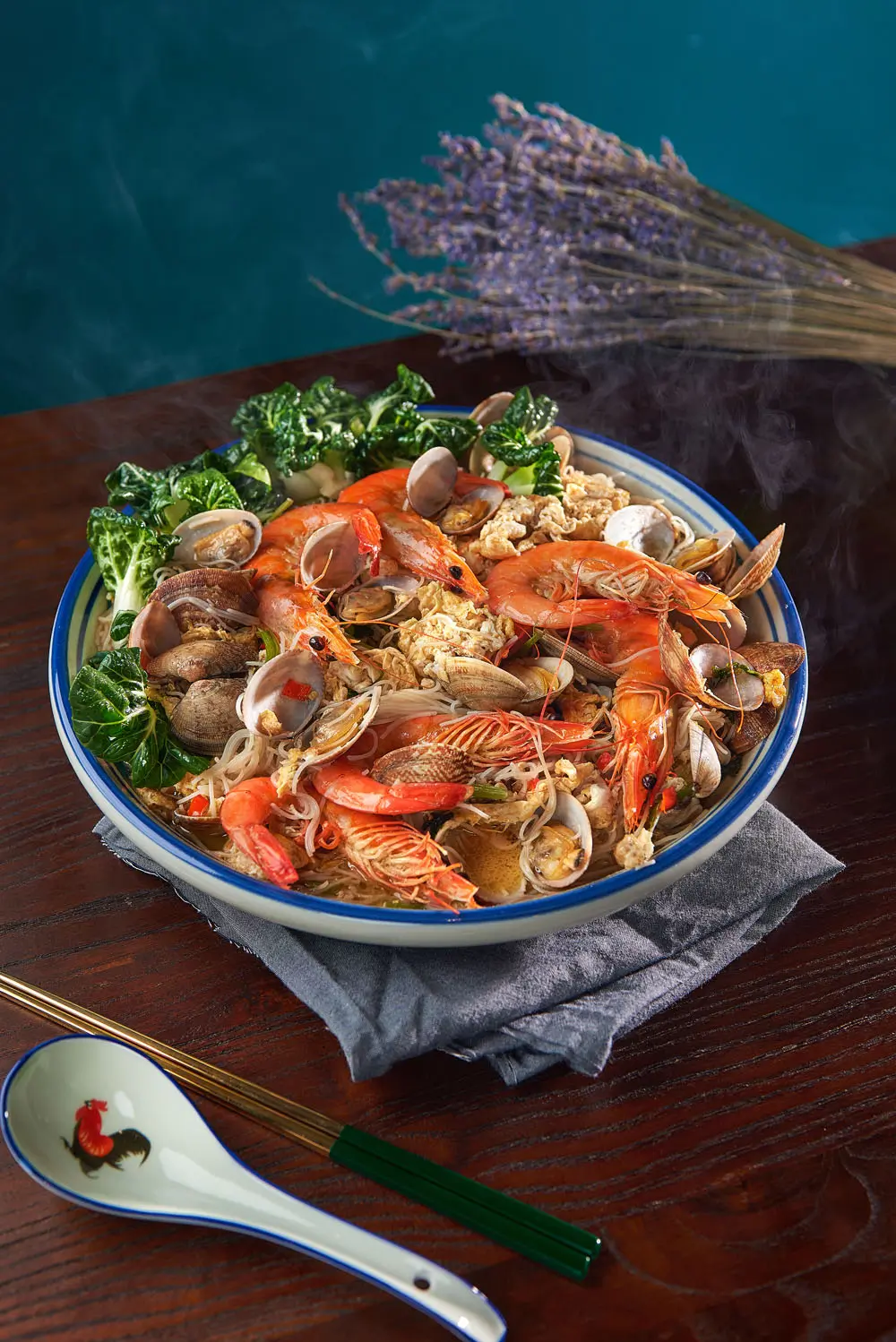 Gallery
---
Chicken Pies, Crabs, Seafood and Cakes: Even better tasting than they look.
Chef Don has always believed that his bakes and dishes should be first and foremost filled with incredible value.
We aim to overdeliver on that promise, but for now we'll let the photos do the talking.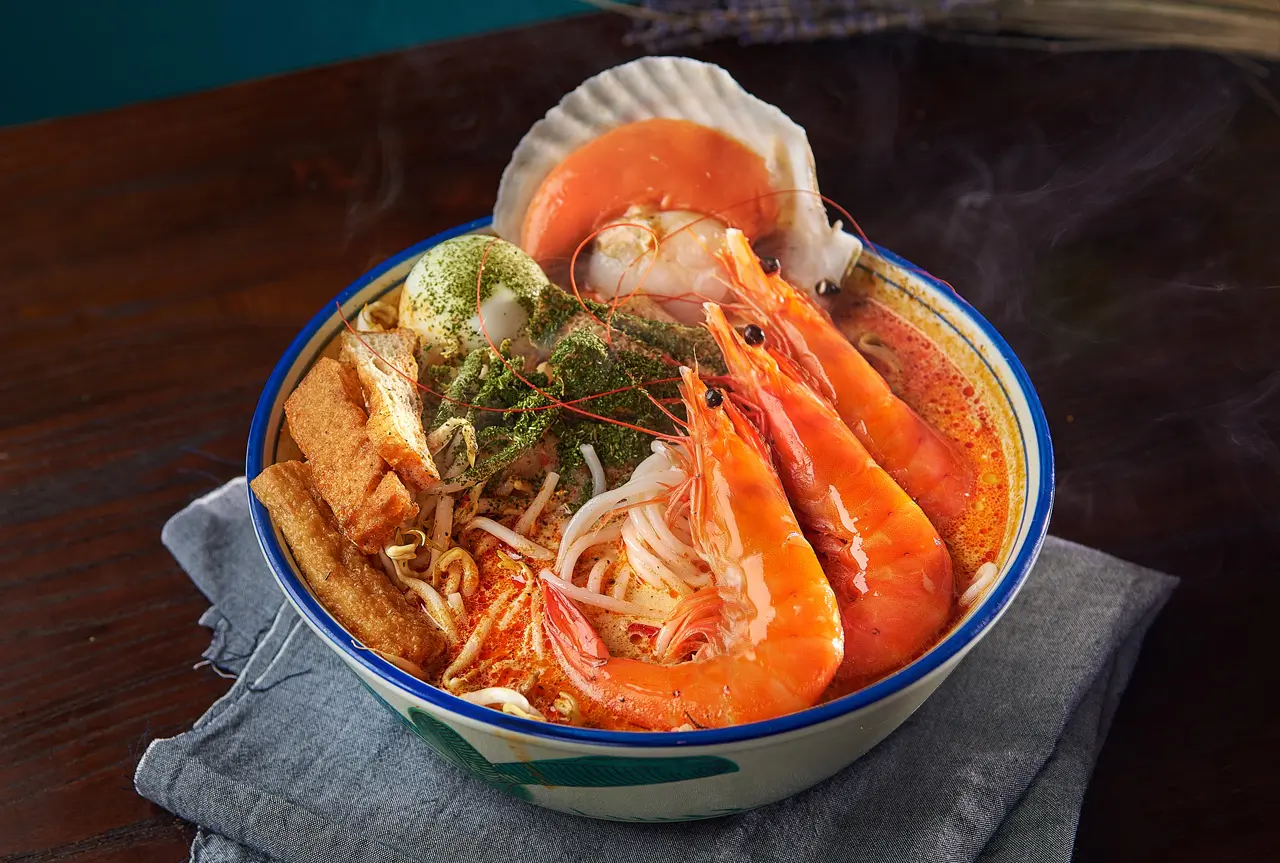 Based on 840 reviews on Google Maps
We ordered Lala & Prawns Bee Hoon and loved it lots! Lala & Prawns were XL in size and very fresh (seldom come across places that serve fresh prawns these days). Don't think you can find this soup taste elsewhere. Will be back to try the other dishes. 😋 Staff were friendly and helpful too. 👍🏻

Dog friendly place, do reserve early as they only have two tables which allows dogs. Don pie still taste the same after so many years. The seafood soup is a must try, very flavourful and the added herbs go well!

Very worth it for the price for the prawn noodle
Pet friendly but must be leashed.
Wifi available

Ratings
Pricing : - reasonable
Service : excellent
Food : tasty
Environment: cosy
Delivery : fast
Covid measures : excellent Pet friendly 🐶🐾✅

Love the broth of the crab bee hoon ...yummy🥰...the prawn bee hoon ..another star on its own!

I have eaten Don's pies since I was a kid when my parents would by for me. I am glad Don has reopened his own place and brought back the ORIGINAL standard that I tasted 20 years ago. The pastry is fragrant, the chicken chunks are well present. Over the years, the taste from other outlets changed and degraded, but now eating the pie from his own shop now in 2022 brings back memories.

XXL Crab bee hoon is a MUST!
Laksa is heavenly creamy and umami!
Druken shrimp is very unique!
All must try, including the chicken pie!

Been enjoying Don's chicken pie for a long time, first time trying his crab bee hoon. I can only say it's a wonderful rendition of the dish, not too 'gelat' and the portion is just nice for two. Have to add the chilli is perfect. Will definitely be back for more pies and crab.

A very delightful serving of white beehoon with the tasty broth and chunks of prawns and lala at a very affordable and more than reasonable price! The chicken pies (and Shepherd) are great as well, so much ingredients inside that give you satisfaction to every mouth and cut of the pie.

Try it and you will love it!

Ps. This review was at the new outlet. They have moved to the new location at 39 Tyrwhitt Road.

Really rich and umami broth! The portion was HUGE with an abundance of ingredients. The one pax serving fed 2 adults well. Chicken pie was yummy. I liked the chic decor as well.

Top notch laksa, crab beehoon, cheesecake, and of course pie at this cosy pet-friendly eatery. Will definitely be returning and trying more of the menu.

Amazing taste and quality of the dishes. I ordered the black pepper chicken pie as well as the crab bee hoon. The crabs were so fresh and the soup was extremely delicious! Perfect for a rainy day!

The black pepper chicken pie crust was soft but crispy, the filling portions were generous and really good!

Parking was very convenient as well with the stadium nearby, you get hundreds of lots just a quick walk away.

I highly recommend the place! I'm going to try the la la next!